Home

/

YACCOPRO SAE 10W40
Yacco Pro Semi synthetic - YACCOPRO SAE 10W40
YACCOPRO SAE 10W40
Automobile
3298

Semi synthetic

Viscosity :

10W40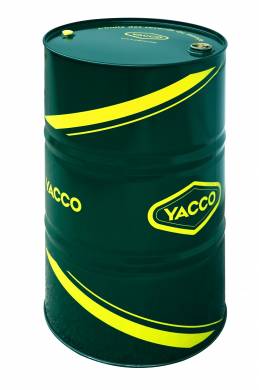 Available packing sizes
| | Référence | Conditionnement | Carton |
| --- | --- | --- | --- |
| 208L barrel | 3298 | 06 | 00 |
Descriptions
Yacco YACCOPRO SAE 10W40 is semi-synthetic oil for gasoline and diesel engines.
Designed for gasoline and diesel engines in passenger cars and light commercial vehicles used under severe service conditions. Compatible with LPG vehicles and/or those with catalytic converters.
Properties and advantages
Synthetic based formula for improved thermal resistance, meaning outstanding lubrication, even under severe driving conditions.
Good detergent/dispersant properties keep the engine clean.
10W40 viscosity provides quick oil flow upon start-up.
Prevents engine wear and corrosion.
High viscosity index and excellent viscosity stability in service.