Home

/

YACCOPRO SAE 5W30
Yacco Pro Synthetic - YACCOPRO SAE 5W30
YACCOPRO SAE 5W30
Automobile
3294

Families :

MID SAPS

Synthetic

Viscosity :

5W30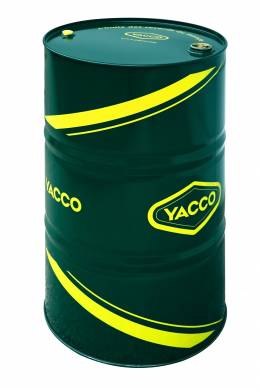 Specifications
API SN/CF
ACEA C3 & ACEA C2
BMW Longlife 04 (<2019)
GM Opel dexos2 TM
Mercedes MB 229.51/229.31
VW505.00/505.01
Available packing sizes
| | Référence | Conditionnement | Carton |
| --- | --- | --- | --- |
| 208L barrel | 3294 | 06 | 00 |
Descriptions
Yacco YACCOPRO SAE 5W30 is a "Mid SAPS" synthetic oil for gasoline and diesel engines.
Specifically developed for cars and light commercial vehicles from EURO 4 with aftertreatment system, where one of the below specifications is required. Also suitable for a wide range of older engines.
Properties and advantages
"Mid SAPS" formula containing lower levels of sulphated ash, phosphorous and sulphur extends the service life of particulate filters (DPF) and catalytic converters.
SAE 5W grade provides rapid oil circulation upon start-up
Synthetic formula provides excellent protection at high temperatures and extended lifespan of the engine.
High detergent/dispersant properties ensure a clean engine and mean deposits can be easily removed during oil changes.
Increased protection against wear and corrosion.
Allows for safe extended oil change intervals.