Home

/

YACCOPRO SAE 5W40
Yacco Pro Synthetic - YACCOPRO SAE 5W40
YACCOPRO SAE 5W40
Automobile
3297

Families :

MID SAPS

Synthetic

Viscosity :

5W40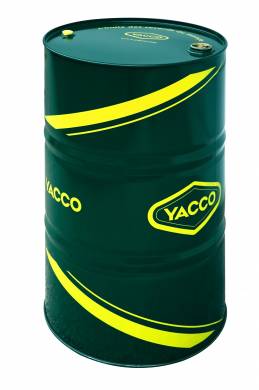 Specifications
ACEA C3
API SN/CF
BMW LL-04 (<2019)
FORD WSS M2C917-A
Mercedes MB 229.31
Renault RN0710/0700
VW 502.00/505.00/505.01
Available packing sizes
| | Référence | Conditionnement | Carton |
| --- | --- | --- | --- |
| 208L barrel | 3297 | 06 | 00 |
Descriptions
Yacco YACCOPRO SAE 5W40 is a synthetic oil for gasoline and diesel engines "Mid SAPS" technology.
For gasoline and diesel engines, including direct injection diesel, VW Group pump injector diesel engines with DPF (particulate filter). Recommended for passenger cars and light commercial vehicles used under severe driving conditions (motorways, urban traffic, etc.) with maximum oil change intervals of 15 000 kilometers/one year.
Properties and advantages
Mid SAPS " technology extends the service life of particulate filters.
High viscosity at high temperatures provides excellent engine protection.
SAE 5W40 grade viscosity means very quick oil flow upon start-up and reduces wear even in very cold conditions.
Increased protection against wear and corrosion.
Excellent detergent dispersant properties keep the engine clean.