Home

/

BVX Z 1000 SAE 75W80
Synthetic lubes Synthetic - BVX Z 1000 SAE 75W80
BVX Z 1000 SAE 75W80
Gearboxes / beam axles
3410

Synthetic

Viscosity :

75W80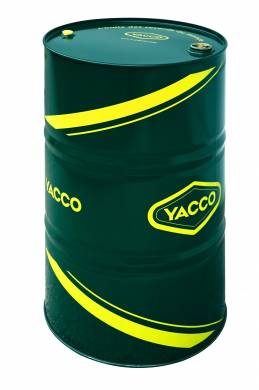 Approvals
Man 341 Typ Z-4
Volvo 97307
ZF TE-ML-01L/02L (exceeds and replaces ZF TE ML 02D fluid)
ZF TE-ML 16K (transmissions for railway use)
Specifications
API GL-4
Eaton Europe (300 000 km)
ZF TE-ML-08/13/24A
Daf, Iveco (ZF TE-ML 01L/02D/02L)
Renault Trucks / Volvo (ZF or Volvo transmissions in accordance with TE-ML-01L/02D/02L or Volvo 97307/97305)
Available packing sizes
| | Référence | Conditionnement | Carton |
| --- | --- | --- | --- |
| 20L barrel | 3410 | 13 | 00 |
| 60L barrel | 3410 | 10 | 00 |
| 208L barrel | 3410 | 06 | 00 |
Descriptions
Yacco BVX Z 1000 SAE 75W80 is a high performance synthetic oil for transmissions.
For manual transmissions with or without intarder (including ZF gearboxes with carbon synchromesh) where a synthetic SAE 75W80 grade oil which meets one of the specifications below is required by the manufacturer.
Yacco BVX Z 1000 SAE 75W80 is particularly recommended for long oil change intervals (up to 300 000km/2 years), depending on OEM recommendation and service conditions.
Properties and advantages
Particularly stable viscosity in service (synthetic oil, excellent resistance to shearing and heavy loads).
Very good extreme pressure and anti wear properties to protect the gears under severe service conditions.
Proven performance with different types of synchromesh, including carbon and molybdenum.
Successfully tested with ZF carbon synchromesh.
Helps to protect the environment by reducing fuel consumption and pollutant emissions (CO2, etc.).
Excellent anti-foam function and very good filterability for effective lubrication under all conditions.
Very good compatibility with elastomers.