Home

/

EMBASE RACING SAE 75W90
Gearboxes lubes Synthetic 100% - EMBASE RACING SAE 75W90
EMBASE RACING SAE 75W90
Sailing / Yachting
3427

Synthetic 100%

Viscosity :

75W90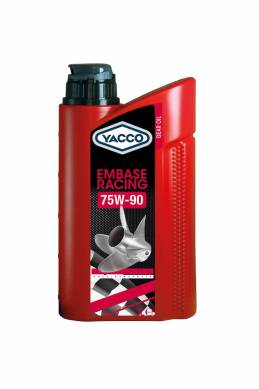 Descriptions
Yacco EMBASE RACING 75W90 is a 100% synthetic oil for highly stressed gear cases.
High performance, anti-emulsion gear case oil specifically developed for the lubrication of propeller cases on outboard racing engines.
Properties and advantages
Outstanding extreme-pressure properties.
Exceptional anti-emulsion properties, allowing fast water/oil separation in the event of water getting into the oil.
Very high shear stability maintains optimal oil viscosity in service.
Increased protection against corrosion.
Full synthetic SAE 75W90 formula ensures excellent lubrication at all temperatures.
Good anti-wear and anti-foam properties extend the engine's service life.