Home

/

BVX CX 100 SAE 80W90
Gearboxes and beam axles Mineral - BVX CX 100 SAE 80W90
BVX CX 100 SAE 80W90
Transport / Heavy equipment
3416

Mineral

Viscosity :

80W90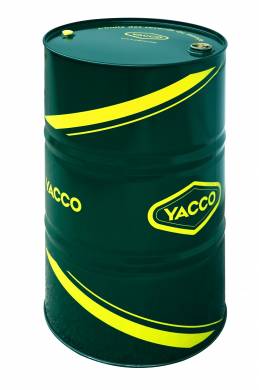 Approvals
API GL-4 and GL-5
MIL-L-2105D
MAN 342 Typ M1
Volvo 97310
Available packing sizes
| | Référence | Conditionnement | Carton |
| --- | --- | --- | --- |
| 60L barrel | 3416 | 10 | 00 |
| 208L barrel | 3416 | 06 | 00 |
| 1000L tank | 3416 | 30 | 00 |
| Tonnelet 20L | 3416 | 13 | 00 |
Descriptions
Yacco BVX CX 100 SAE 80W90 is a high-quality mineral oil for manual transmissions.
Lubrication of manual transmissions, mechanical steering and hypoid axles of light vehicles, lorries, construction and agricultural equipment where an extreme-pressure SAE 80W-90 oil is recommended by the OEM.
Specifically designed to meet the latest requirements of transmission systems used under severe service conditions (heavy loads, high temperatures, etc.).
Properties and advantages
SAE 80W90 viscosity grade ensures outstanding performance under a wide range of temperatures.
Special additives increase resistance to oxidation and anti-wear properties, even in heavy loaded application.
Excellent shear resistance for optimal protection.
Very good thermal stability and mechanical properties allow stay in grade performance throughout the service life of the oil.