Home

/

TRANSPRO 15 SAE 15W40
Premium mineral lubes Mineral - TRANSPRO 15 SAE 15W40
TRANSPRO 15 SAE 15W40
Transport / Heavy equipment
3300

Mineral

Viscosity :

15W40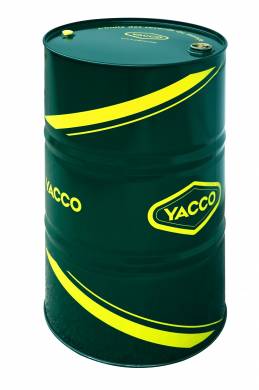 Specifications
ACEA E7
ACEA A3/B4
API CI-4 / SL
MAN M3275
MB 228.3
RENAULT RLD-2
VOLVO VDS-3
Descriptions
Yacco TRANSPRO 15 SAE 15W40 is a mineral oil for diesel and gasoline engines.
Suitable for diesel engines, including lorries, construction and agricultural equipment, stationary engines, generators, marine engines,…
Yacco TRANSPRO 15 SAE 15W40 is also suitable for gasoline and diesel engines in mixed fleets of vehicles where the manufacturer recommends the use of API CH-4/SL or ACEA A3/B4 SAE 15W-40 oil.
Compatible with vehicles fitted with catalytic converters.
Do not use in vehicles equipped with a Diesel Particulate Filter (DPF) and/or SRC system using AdBlue technology fluid.
Properties and advantages
Increased protection against wear and corrosion.
Excellent dispersant-detergent properties for a clean engine.
Specific additives allow the use in a wide range of vehicles and equipment (mixed-fleet).
Multigrade SAE 15W40 all-season engine oil.
Excellent resistance to oxidation.
Export market only.