Home

/

TRANSPRO 25 SAE 20W50
Premium mineral lubes Mineral - TRANSPRO 25 SAE 20W50
TRANSPRO 25 SAE 20W50
Transport / Heavy equipment
3308

Mineral

Viscosity :

20W50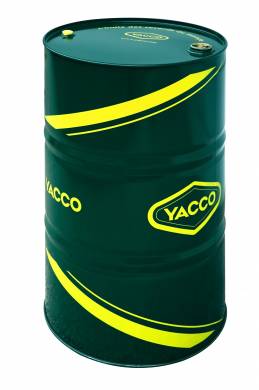 Specifications
ACEA E7 et ACEA A3/B3
API CI-4/CH-4/SL
MB228.3/MB 229.1
MAN M 3275
MACK EO-M Plus
RENAULT RLD-2
VOLVO VDS-3
CUMMINS CES 20076/20077
Available packing sizes
| | Référence | Conditionnement | Carton |
| --- | --- | --- | --- |
| 208L barrel | 3308 | 06 | 00 |
Descriptions
Yacco TRANSPRO 25 SAE 20W50 is a mineral oil for diesel and gasoline engines.
Mineral SHPD oil developed to meet the technical requirements of Euro 5 & 6 and Tier 4 & Tier 3 low-emission diesel engines which use EGR/SCR technology (AdBlue), where the use of SAE 20W-50 ACEA E7 or API CI-4 oil is specified by the manufacturer.
It can also be used with older diesel engines, including those which are turbocharged.
Yacco TRANSPRO 25 SAE 20W50 is recommended for various types of engines and uses: transport, construction equipment, agricultural equipment, stationary engines, generators, marine engines, etc.
It is also suitable for gasoline and diesel engines in light vehicles where the manufacturer recommends the use of API SL/CF or ACEA A3/B3 SAE 20W-50 oil.
Properties and advantages
The SAE 50 viscosity grade formula provides excellent engine protection at high temperatures and is ideal for use in hot climates.
Low volatility for reduced oil consumption.
Good dispersing/detergent properties keep the engine clean and free from sludge and deposits, even when running on high sulphur diesel.
Increased protection against bore polishing in diesel engines.
High thermal and mechanical stability provide excellent lubrication in service.
Export market only.