Home

/

TRANSPRO 40S FE SAE 10W30
Semi-synthetic lubes Semi synthetic - TRANSPRO 40S FE SAE 10W30
TRANSPRO 40S FE SAE 10W30
Transport / Heavy equipment
3318

Families :

LOW SAPS

Semi synthetic

Viscosity :

10W30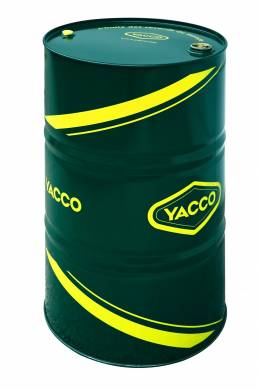 Approvals
VOLVO VDS-4.5
Renault truck RLD-3 (RLD-4 performance level)
MACK EO-S 4.5
Specifications
ACEA E9 et ACEA E7
API CK-4/CJ-4
Caterpillar ECF-3/ECF-2/ECF-1a
Cummins CES 20086
Deutz DQC III-10-LA
MB 228.31
Man M 3575
MTU Typ 2.1
Available packing sizes
| | Référence | Conditionnement | Carton |
| --- | --- | --- | --- |
| 5L can | 3318 | 22 | 15 |
| 20L barrel | 3318 | 13 | 00 |
| 60L barrel | 3318 | 10 | 00 |
| 208L barrel | 3318 | 06 | 00 |
| 1000L tank | 3318 | 30 | 00 |
| 1000Lbulk | 3318 | 19 | 00 |
Descriptions
Yacco Transpro 40S FE SAE 10W30 is a semi-synthetic "Low SAPS" oil.
Specifically designed for Euro VI/Euro V (lorries/buses) and Tier 4/Tier 3 (construction/agriculture equipment) diesel engines fitted with an aftertreatment system: DPF or SCR (with AdBlue fluid). Also suitable for older diesel engines and certain gasoline engines (API SM).
API CK-4 technology recommended for use in all applications with diesel fuels ranging in sulfur content up to 500 ppm (0,05%).
Properties and advantages
"Low SAPS" technology selected by major manufacturers and suitable for engines fitted with DPF or SCR (with AdBlue fluid).
Increased anti-wear properties for enhanced resistance to bore polishing.
Semi-synthetic oil for excellent thermal stability and safe extended oil change intervals.
Low levels of ash, phosphorus and sulphur prevent particulate filters from clogging.